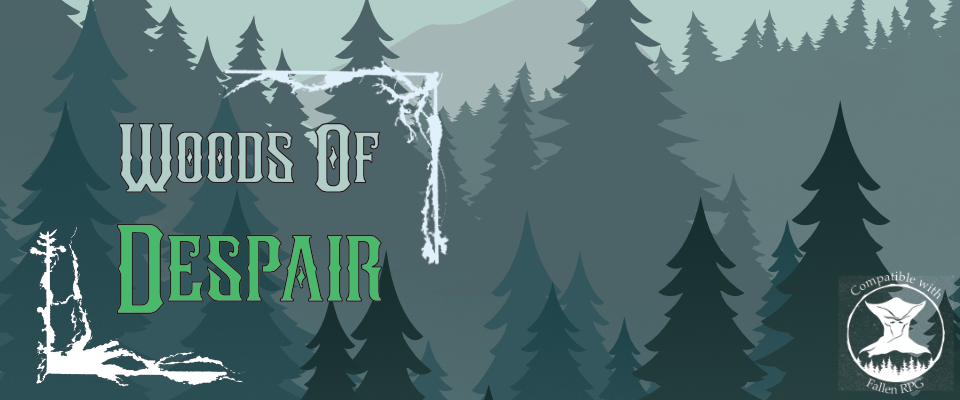 Woods of Despair
An ominous glow. Missing townsfolk. A guild up to no good. Welcome to Herot.
Woods of Despair is an introductory, solo adventure for Perplexing Ruin's game, Fallen. You will need the core Fallen rules to fully understand and play through this adventure. So go get it!!
This adventure takes a single character (PC) through many of the mechanics of the game. Use it to gain experience, learn the game and get your PC ready for their travels in the world of Fallen.

This adventure focuses on the Exploration Skill.
Woods of Despair is designed for Fallen and can be used for solo play generally!
Use the game for inspiration for your own adventures.
Includes:
Town Generator
Quest Generator
Four Unique Landmarks
Six Custom Traps
Exclusive Adventure Boss
Enjoy!!
Download
Click download now to get access to the following files:
Woods of Despair v1.2.pdf
6 MB